Event information: Ombergsjakten, dag 2
Dag 1 och dag 2 kommer avgöras i helt åtskilda terrängavsnitt, båda dagarna med en blandning av bokskog och granskog. Starterna ligger 60-90 meter högre än arenan, vilket medför att i första hand de kortare banorna har "snäll" kupering.

Fri starttid för alla klasser, utom HD18-21 som har startlista. De löpare i klasserna HD18-21 som önskar fri starttid kan välja H21K resp. D21K.

Camping bokas i Tjänster under dag 1.
General information
Event
Ombergsjakten, dag 2
Organisers
Mjölby OK
Ödeshögs SK
Region
Östergötland
Status
completed
Date
Sunday 9 September 2018 at 10:00
Normal entry deadline
Sunday 2 September 2018 at 23:59
Late entry deadline
Wednesday 5 September 2018 at 23:59
Event form
individual
Event classification
National event
Race distance
middle
Time of event
day
Discipline
FootO
Event attribute
Orientering Terräng
Punching system
Sportident
Class information

| | |
| --- | --- |
| Tävlingsklasser | D21, H21, D21 Kort, H21 Kort, D20, H20, D18, H18, D16, H16, D16 Kort, H16 Kort, D14, H14, D14 Kort, H14 Kort, D12, H12, D12 Kort, H12 Kort, D10, H10, D35, H35, D40, H40, D45, H45, D50, H50, D55, H55, D60, H60, D65, H65, D70, H70, D75, H75, D80, H80, D85, H85 |
| Inskolnings- och utvecklingsklasser | Inskolning, U1, U2 |
| Öppna klasser | Öppen motion 1, Öppen motion 3, Öppen motion 5, Öppen motion 7, Öppen motion 8 |
Contact details and main officials
Contact person
Torgny Konradsson
Contact phone number
0706290715
Contact email
Event directors
Katarina Kleist
Torgny Konradsson
Course setter
Göran Valfridsson
Event controller
Erik Axelsson
Course controller
Erik Axelsson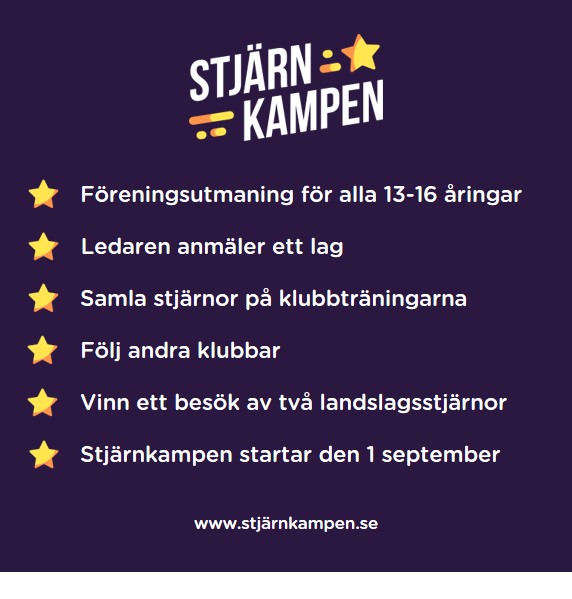 Location of the event
Keep in mind that as a competitor you are not allowed to get to know the competition area through intentional reconnaissance, unless it is clearly permitted by the organiser. For details, see the rules.
Driving directions from Google Maps (Always make sure to follow the organiser's driving directions.)