Event information: Ostlöpet
Ostlöpet inställt . Vid kontroll idag 6/4 så ligger det fortfarande 20-30 cm snö på TC och på tillträdesvägar. Vägarna kommer därefter att vara oframkomliga ytterligare ett tag tills dom torkat upp.
General information
Event
Ostlöpet
Organiser
Falköpings AIK OK
Region
Västergötlands Orienteringsförbund
Status
cancelled
Date
Saturday 14 April 2018 at 11:00
Normal entry deadline
Sunday 8 April 2018 at 23:59
Late entry deadline
Wednesday 11 April 2018 at 23:59
Event form
individual
Event classification
National event
Race distance
middle
Time of event
day
Discipline
FootO
Event attributes
Motionsorientering
Orientering Terräng
Instruktör på plats
Punching system
Sportident
Class information

| | |
| --- | --- |
| Tävlingsklasser | D21, H21, D20, H20, D18, H18, D16, H16, D16 Kort, H16 Kort, D14, H14, D14 Kort, H14 Kort, D12, H12, D12 Kort, H12 Kort, D10, H10, D35, H35, D40, H40, D45, H45, D50, H50, D55, H55, D60, H60, D65, H65, D70, H70, D75, H75, D80, H80, H85 |
| Inskolnings- och utvecklingsklasser | Inskolning, U1, U2 |
| Öppna klasser | Öppen motion 1, Öppen motion 3, Öppen motion 5, Öppen motion 7, Öppen motion 8 |
Contact details and main officials
Contact person
Magnus Blennow
Contact phone number
0738001161
Event directors
Magnus Blennow
Jan Hjort
Course planner
Mats Johnsson
Event controller
Torbjörn Löfving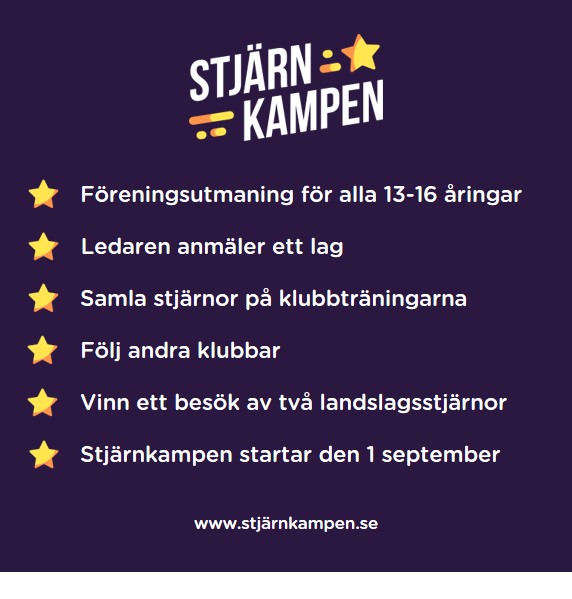 Location of the event
Keep in mind that as a competitor you are not allowed to get to know the competition area through intentional reconnaissance, unless it is clearly permitted by the organizer. For details, see the rules.

Loading map...
Driving directions from Google Maps (Always make sure to follow the organiser's driving directions.)